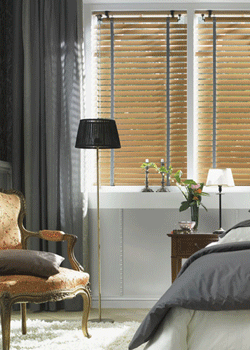 Venetian blinds are made of slats of wood, aluminium or plastic that overlap when closed to block out light. Venetian Blinds are a popular window covering bringing style and warmth into any room where they hang. This type of blind offers a variation of looks which include keeping the slats open allowing them to let in enough light whilst offering a degree of privacy.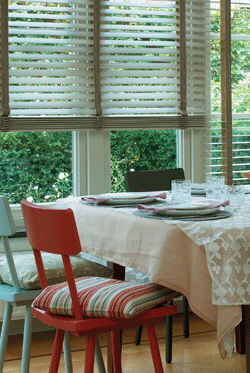 They can be pulled upwards and held neatly in a tight bunch at the top of the window for maximum light and pulled back down with the slats closed for a cosy evening. Venetian blinds have several advantages in your home, they can be configured into a variety of positions, which means, that even if you have an unusual shaped window, in most case venetian blinds can be tailored to suit these. These blinds come in multiple finishes, wood effect, solid wood, coloured aluminium and PVC. These blinds are easily maintained and cleaned, so they are a perfect addition to any home.
Call one of our designers for a quote today.