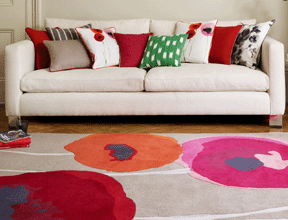 At Maypole Interiors, we pride ourselves on the quality of our products, and our carpet ranges are no exception. Carpeting can be used as a main feature in your room, as an accent or as a background to an overall theme. Either way, at Maypole Interiors, we have a number of different ranges so that you can find something perfect for you.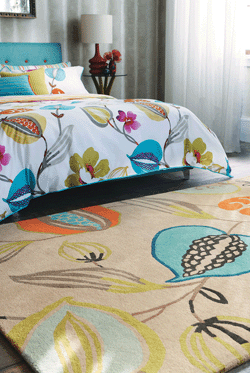 If you are looking for a luxurious hand made rug or carpet that reflects some aspect of the room it is to lie in, such as a furnishing fabric or a ceiling motif, or if you are looking for a carpet or rug that is totally unique in design , shape, size and colour, and doesn't have any joins, or should you require a carpet to be reproduced maybe from an insurance claim or because it is worn out or missing, then we would love to work with you.
We are supplier of carpets and rugs by, Wool classics, Karastan, Designers Guild, Zoffany among other. With a large collection of sample carpets and rugs, we at Maypole offer you only the finest standards of carpets. Made by the finest craftsmen, Carpets at Maypole Interiors will make your house feel like a home.
Maypole Interiors provided a superb service and delivered what they promised.

Mr & Mrs Rafferty, Armagh